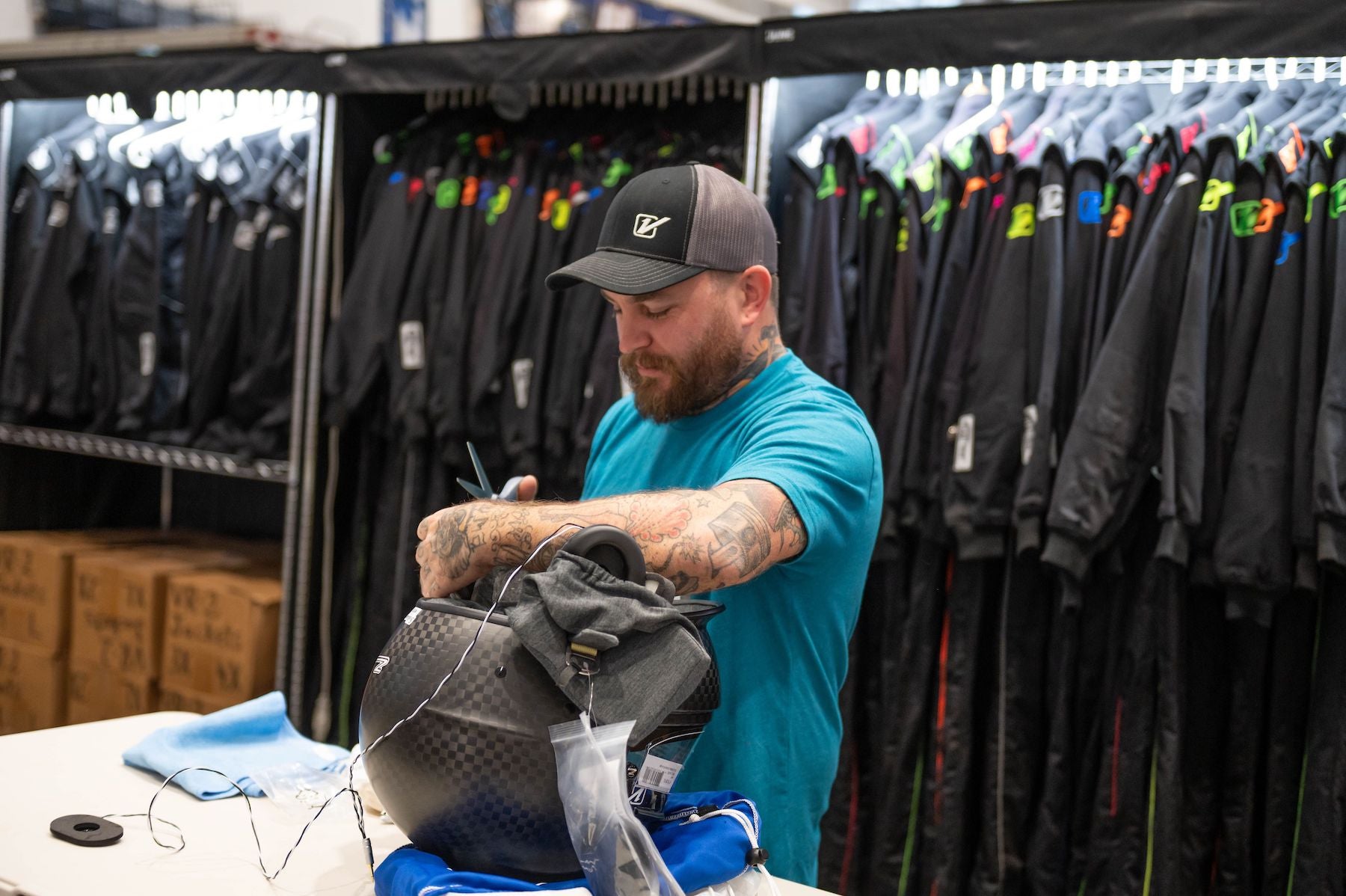 The top six reasons to purchase your new helmet with Velocita USA. Why six because it's better than five.
#1
Our in-house helmet expert is only a call away. 336-764-8502 ex. 4 Are you shopping online and can't figure out what model to get? That's why we keep Casey locked away in a room full of helmets and accessories. Casey will help you decide the size and what accessories best suit your application. He quality checks every helmet before it's shipped to your door.
We will dive deeper into a custom helmet build in an upcoming blog.
#2 Our helmets are balanced 360 degrees to reduce neck fatigue. Your job is to focus on the race, not what your helmet is doing.
#3 Removable and washable liners. This helps to keep the helmet free of bacteria and smelling funky.
#4 Most of you guys and girls use a head and neck restraint. Our adult RZ helmets feature M6 threaded holes for a easy instillation.
#5 Safety is also a priority. Just like your fire suit and gloves. Your racing helmet should meet all requirements. We proudly sell SNELL SA2020 approved helmets.
#6 Staying cool in turn 4 when you're about to put the pass on your rival is stressful enough. All adult RZ series helmets feature channeled air passages throughout the inner shell. The direct airflow circulates to you keep cool under pressure.