INSTRUCTIONS FOR ALTERATIONS or REPAIRS
In case this masterpiece of a racing suit is in need of some alterations or repair work please follow the instructions below:
Wash your suit before returning to us if you have worn it. Our machines do not handle dirty suits well and will cause our machines to jam up from the dry and grime. If you send us a dirty suit there will be a $100 cleaning fee. You will be contacted to let you know if the suit is too dirty for our machines.
ORDER VELOCITA SUIT WASH
Alterations - Email us photos of you in your suit if you need alterations. Put your name in the subject line. We need front, back and side views. Nothing fancy just arms by your side & smile :)
Repairs - Should you need repairs, you can send us a photo of the repairs needed to get an estimation of the cost for your repairs.
Email all photos to: customerservice@velocita-usa.com
Download and complete the form to the right. The form must be filled out completely and returned with your suit. Explain what needs to be done to the best of your ability - provide as much detail as possible. If we have questions we will certainly call you. You will also need to fill out the measurement form again with new measurements. That form can be downloaded below.
Download Measurement Form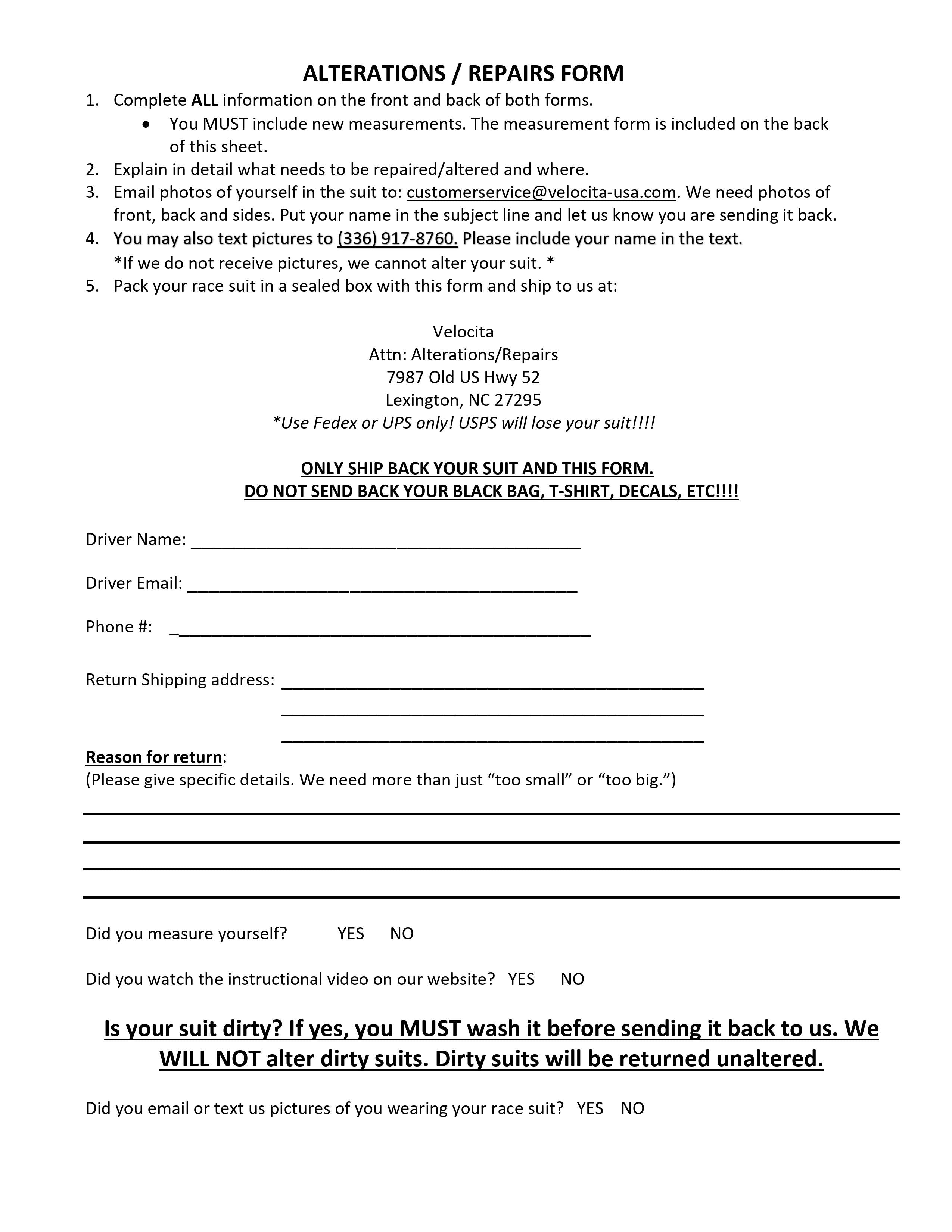 Pack up your suit and the completed Alterations-Repair form & ship both to us. We strongly advise using UPS or FedEx and keep a copy of your tracking number.
Ship to:
Velocita
Alterations/Repairs
7987 Old US Hwy 52
Lexington, NC 27295
Read More