Measuring
Measuring
Here you will find a link to our measurement page. In order to get your suit made we will need the measurement form filled out COMPLETELY and TO THE VIDEO. Watch the video at least 3 times to make sure that your measurements are taken accurately and completely. Velocita will not be held responsible for any suits that do not fit based on measurements taken by the customer.
Measurement Video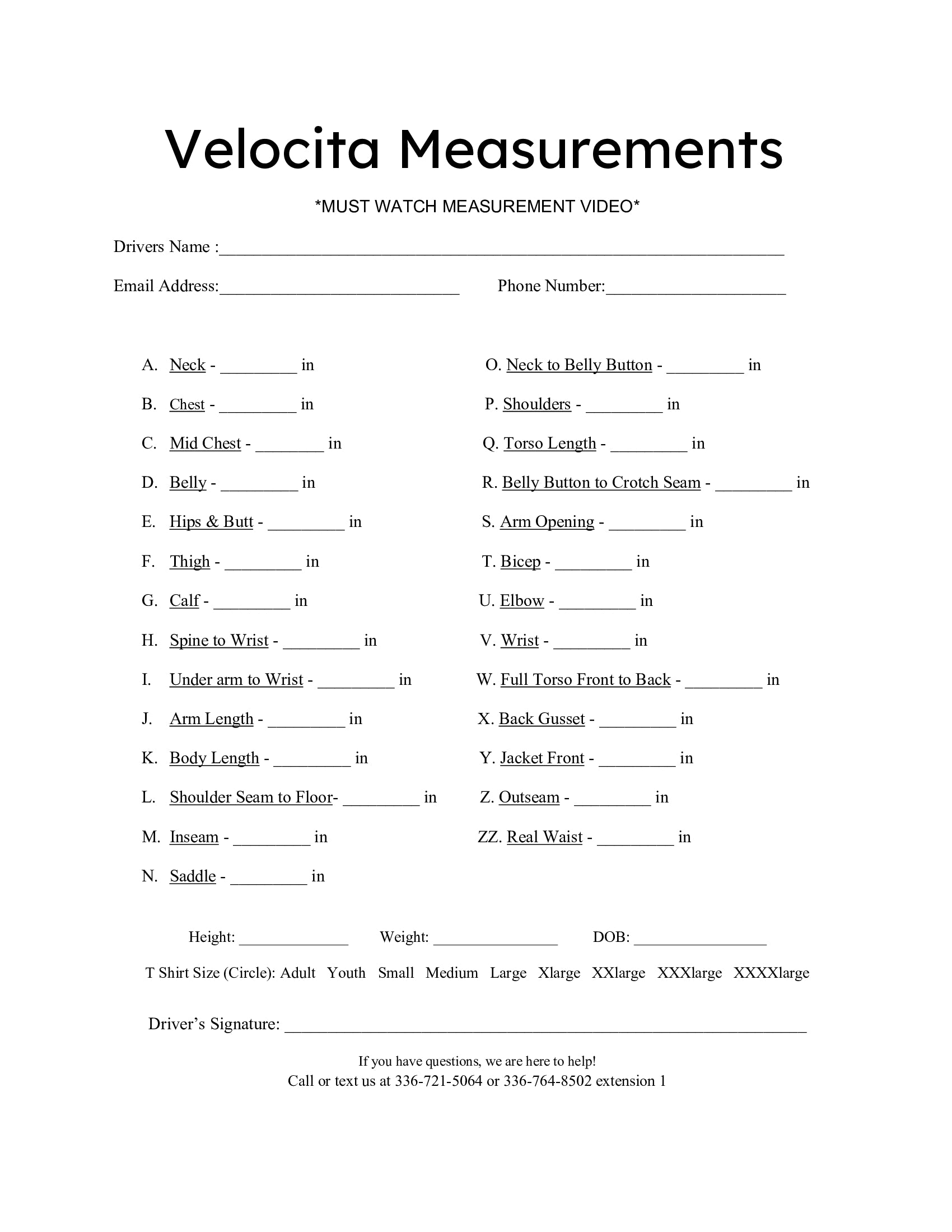 Welcome to Velocita-USA
Velocita is a premium manufacturer of fire suits, gloves, shoes and crew apparel. We are here for the die hard, knuckles busted, blood, sweat and tears racer. We make the items that will not only protect you, but look great, last long and are affordable. We have built our business in the pits and on the track.Racer owned and operated, we understand fit, function and style. If you're looking for the best value in safety and crew apparel, look no further, you've found your new home. We look forward to wrapping you in Velocita!